The Best Cranberry Sauce!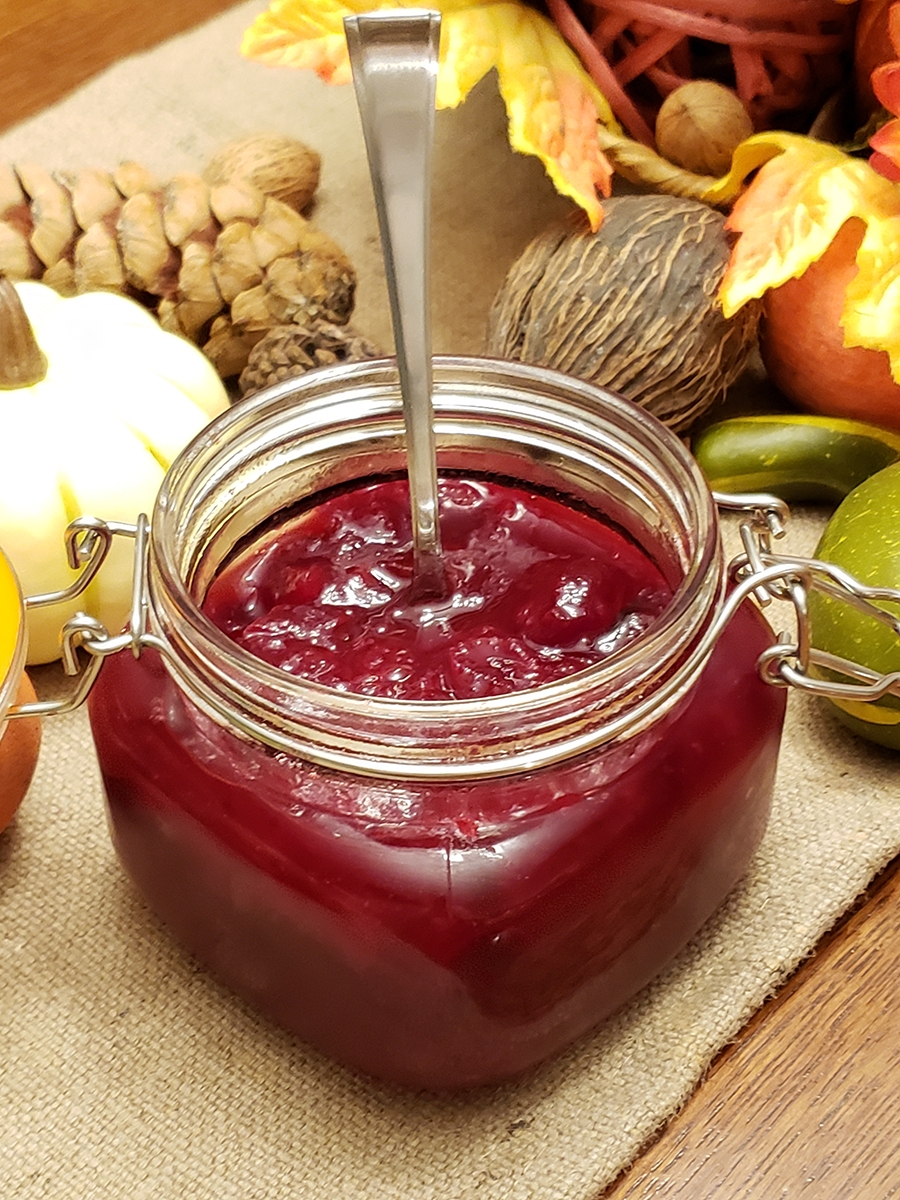 Thanksgiving is just around the corner, and that means it is time for all-things feasting! One of the standard dishes I've seen across the years and various states I have lived in is cranberry sauce. Cranberry sauce comes in many forms and people who like cranberry sauce usually have their favorite kind–this cranberry sauce recipe is mine.
Disclosure: As an Amazon Associate I earn from qualifying purchases.
A 'Healthier' Cranberry Sauce
Over the years, my personal taste for cranberry sauce has changed. Growing up, I was all about the jellied canned stuff. But things have changed, and the recipe I prefer now is a sweet, less tangy version of the Thanksgiving staple which many people make and is much less processed than my childhood can of goodness.
In fact, the only 'processed' food used in this recipe is raw sugar. (You may also see it called cane sugar.) I keep this type of sugar on hand for my morning coffee and am trying to incorporate it more into my recipes since it goes through less of a process than your traditional white granulated sugar.
Key Ingredients
This is what you will need to make the best cranberry sauce:
Fresh Cranberries
Navel Oranges
Raw Sugar
Water
Cinnamon Stick
Kosher Salt (you can also use regular table salt–I just prefer kosher)
Tips for Making Homemade Cranberry Sauce
When making this recipe, I have a couple tips for you:
Stay with the pot –it only takes 10 minutes!
Use a lid–popping cranberry juice is not comfortable!
Pull the cinnamon stick out before you let it sit to cool. Otherwise you will have cranberry sauce that tastes like Red Hots (all you children of the 80s know what I'm talking about!).
Make it Ahead of Time!
Meal Prep Your Cranberry Sauce for Thanksgiving
You will want to make this a day or two beforehand to make sure it is completely cooled and ready for your feast! Besides, who doesn't like knocking off something from the Thanksgiving Feast Cooking list a few days beforehand?!
Don't be afraid to double or triple the recipe for a large crowd. Besides storing well, this cranberry sauce is a perfect condiment for those leftover turkey sandwiches or even just on the side of a plate of leftovers. Thanksgiving leftovers are just as important as the main meal!
Tools Used for this Recipe
Other Great Thanksgiving Recipes
If you are looking for other great Thanksgiving recipes, you may like our Roasted Cranberry Butternut Squash Recipe or kick Thanksgiving up a notch with our Cajun Instant Pot Turkey Breast Recipe. Or if you are craving cranberries, you may like our Cranberry Chicken Salad Recipe (hint: you can make it with leftover turkey too!)
Share the Fun!
If you enjoyed this recipe, please spread the word by sharing this recipe on social media and sign up for our newsletter so you don't miss any of our future recipes.
Have a Happy Thanksgiving!!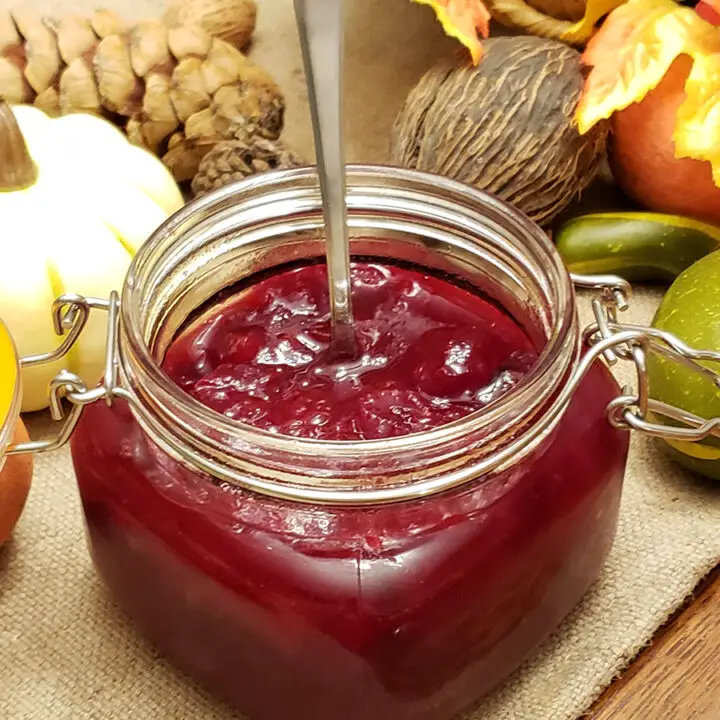 The Best Cranberry Sauce
Additional Time:
30 minutes
Thanksgiving would not be complete without this delicious Cranberry Sauce!
Ingredients
2 Large Navel Oranges
1- 12 oz bag of Cranberries
1/2 Cup Raw Sugar
1/2 Cup Water
1 Cinnamon Stick
Pinch of Salt
Instructions
First, cut off a large piece of orange peel from one of the oranges. Make sure the white pith is removed from the peel and all you have left is the rind. Set aside
Juice your Oranges. You need 1/2 Cup orange juice for the recipe, so enjoy the rest if you have extra!
Combine sugar, water, orange juice and orange zest in a sauce pan and bring to a simmer and stir until sugar is dissolved.
In the meantime, wash and rinse cranberries--removing any stems or spoiled berries.
Add cranberries, cinnamon stick, and salt to the pan.
Stirring occasionally, let the mixture simmer covered for about 10 minutes until the cranberries have popped and the mixture is red.
Remove the Cinnamon Stick with a pair of tongs--be careful, the mixture will be incredibly hot!
Let the mixture sit for 30 minutes or until cooled.
Transfer to your container and place in the frig. This can be stored up to three days, and you want it to be completely cooled for serving!
Nutrition Information:
Yield:

5
Serving Size:

1
Amount Per Serving:
Calories:

137
Total Fat:

0g
Saturated Fat:

0g
Trans Fat:

0g
Unsaturated Fat:

0g
Cholesterol:

0mg
Sodium:

35mg
Carbohydrates:

35g
Fiber:

4g
Sugar:

27g
Protein:

1g
Some of the links in this article are "affiliate links", a link with a special tracking code. This means if you click on an affiliate link and purchase the item, we will receive an affiliate commission. The price of the item is the same whether it is an affiliate link or not. Regardless, we only recommend products or services we believe will add value to our readers. By using the affiliate links, you are helping support our Website, and we genuinely appreciate your support.
Please follow and like us:
---