Lemon-Honey Vinaigrette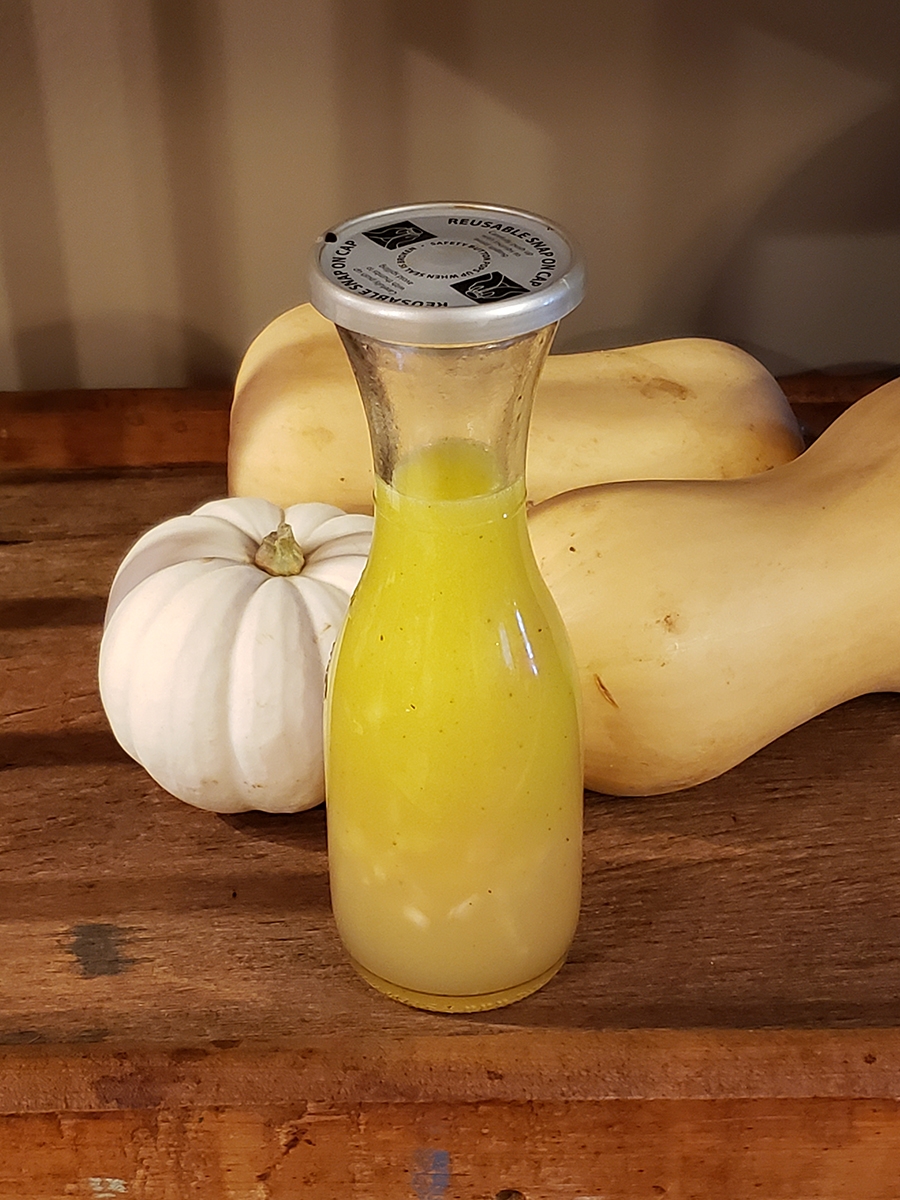 This week, I pulled out an outstanding recipe from the files to pair with a delightful kale salad. The vinaigrette made my undercover kale salad sing, but it is perfect for any salad you want to dress. This recipe is simple, versatile, delicious, and easy to tailor to your own tastes.
Make-Ahead Vinaigrette
You can also make and store this vinaigrette in the frig for a few days before you are ready to use it. The convenience of this recipe is perfect for once-a-week meal prepping or quick and easy week-night diners. In fact, you can make, mix, and store this in a mason jar for a less-mess night!
Lemon Tips
When making this recipe, I always want to get the most out of my lemons. If you do not already have them sitting on your counter, set your lemons out and let them come to room temperature first. This will allow the lemons to relax so you get the most juice possible out of them!
Next, I usually zest the lemons before I juice them. If I don't use the zest in the recipe I'm making, I throw zest in a small storage container and put it in the freezer for when I need an extra punch of lemon in a dish. Waste not, want not, right?!? (If you want a recipe to use the zest in, check out this kale salad recipe!)
Now that the lemons are zested, it is time to juice them! Run the lemons along the counter with the palm of your hand to break up the lemon a little, then half the lemon. If you have a strainer, put it on top of your mason jar and juice into the strainer. This way you avoid fishing out lemon seeds from your jar!
A sweet and zesty vinaigrette for your all your salad needs!
Other Great Recipes
If you need some more lemon in your life, this Lemon Ginger Tea is a perfect evening sip!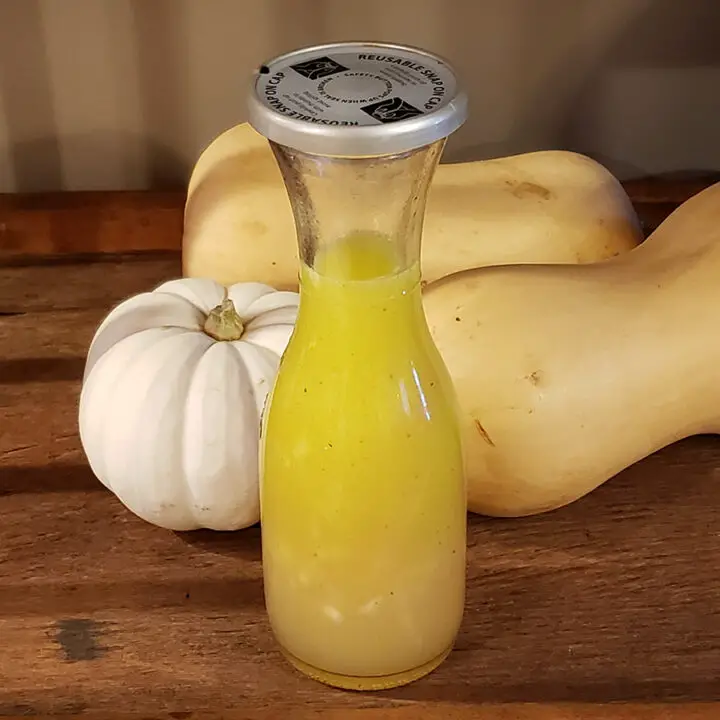 Lemon Honey Vinaigrette
Ingredients
2 Lemons
1/4 C Extra Virgin Olive Oil (equal to the amount of juice from lemons)
1 Scallion, diced small
2 T. Honey (to taste)
2 t. Apple Cider Vinegar
Salt, to taste
Pepper, to taste
Instructions
Put diced scallion in the mason jar.
Squeeze lemons into jar (I use a sifter to catch the lemon seeds.)
Add equal amount of extra virgin olive oil to jar.
Add apple cider and vinegar.
Put the top on and shake...taste to see if you need more sweet (honey).
Sprinkle in some salt and pepper, mix again, then serve or stir in the frig for up to 3 days.
Nutrition Information:
Yield:

4
Serving Size:

1
Amount Per Serving:
Calories:

166
Total Fat:

14g
Saturated Fat:

2g
Trans Fat:

0g
Unsaturated Fat:

11g
Cholesterol:

0mg
Sodium:

147mg
Carbohydrates:

13g
Fiber:

1g
Sugar:

10g
Protein:

1g
Some of the links in this article are "affiliate links", a link with a special tracking code. This means if you click on an affiliate link and purchase the item, we will receive an affiliate commission. The price of the item is the same whether it is an affiliate link or not. Regardless, we only recommend products or services we believe will add value to our readers. By using the affiliate links, you are helping support our Website, and we genuinely appreciate your support.
Please follow and like us:
---