Lemon Ginger Tea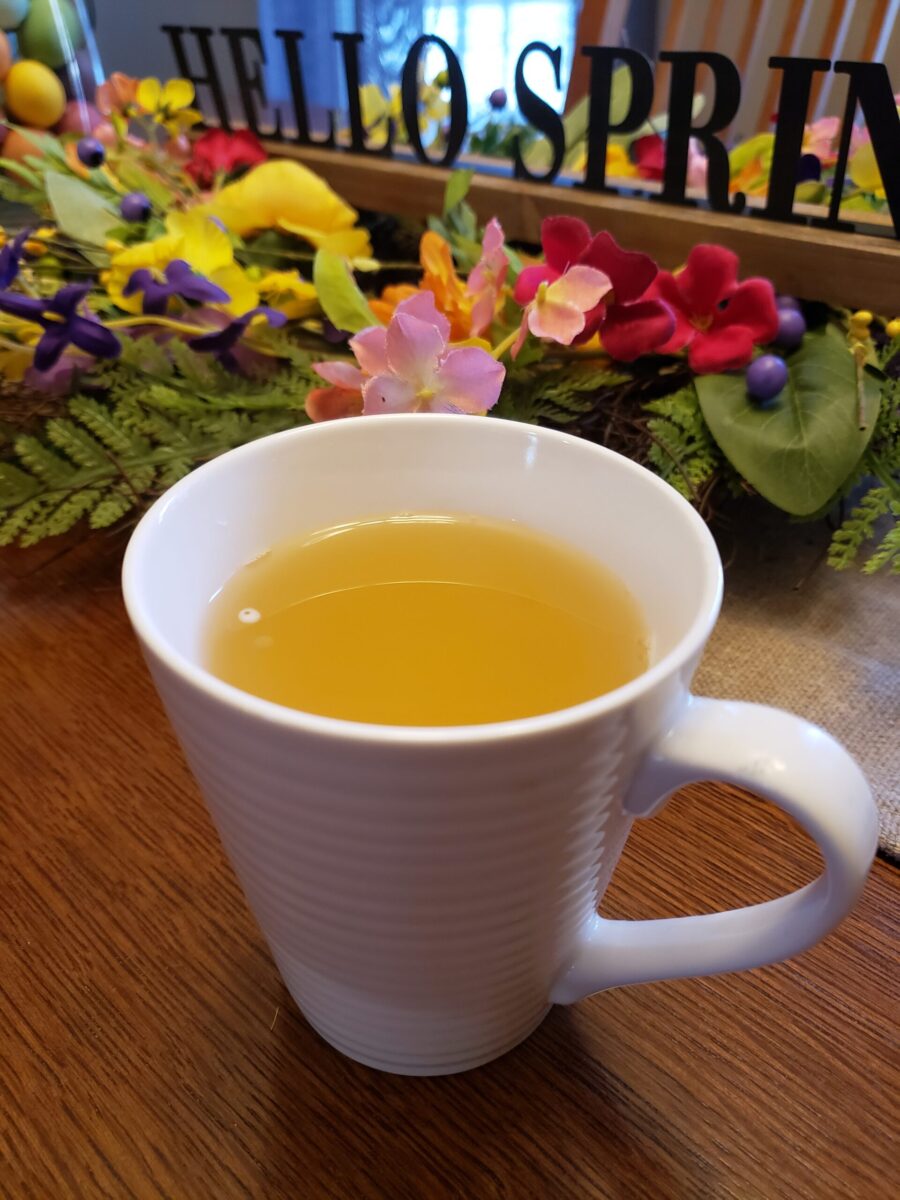 This time of year it is always a battle of the thermostat…one day it is cold, another day it is warm. On top of the weather being all over the place, it is also cold and flu season. So to combat the chilly house and boost the immune system, I often make up a batch of Lemon Ginger Tea to enjoy.
Benefits of Ginger
Ginger is said to be a powerful antioxidant which naturally boosts the immune system and kills cold viruses. Ginger is also an anti-inflammatory food which is great for reducing inflammation throughout the body . It truly is a workhorse of the kitchen which has a plethora of healthy benefits for our bodies!
How to Juice a Lemon
In addition to the ginger, this recipe uses lemon and honey. Lemons are a great source of Vitamin C and have a ton of other health benefits which partner with the ginger to keep us healthy. In order to get all of those benefits for this recipe, we have to juice the lemons. People have all sorts of ways to juice citrus, but my favorite is to take a room temperature piece of citrus, roll it on the counter pressing down with the heal of my palm, and then cutting open and juicing. This helps to release all the juices from the pulp of the fruit which results it in more juice for your efforts per fruit!
Using Local Honey vs. Store Bought Honey
For the honey I prefer to use local honey for my teas. The reason is that local honey has some great possible benefits, and it supports our local economy! However, if you don't have local honey, don't sweat it–whatever you have is fine for this tea. The overall point in this recipe is to balance the ginger and the lemon with the sweet honey for a warm and comforting mug.
Making & Storing Lemon Ginger Tea
When I am making this for same day use, I usually put the water, ginger and lemon in a small saucepan and let simmer for 10 minutes then ladle into mugs and add honey. If I am looking to make some to use throughout the week, I will often leave the lemon and ginger in the pot, cover with water again and simmer again. Then just pour it into quart jars and store in the frig to use during the week. Just pour into a mug, reheat, stir in the honey and enjoy!
Disclosure: As an Amazon Affiliate, I earn from qualifying purchases
Items For this Recipe
Join the Fun!
We hope you enjoyed this recipe! If you are looking for more healthy recipes, check out our vegetarian section! Also, if you make one of our recipes, we would love to share in your experience. Just tag us on Instagram or Facebook @masonjarsandme to share your photos.
Also, if you don't want to miss another future recipe from us, be sure to subscribe to our newsletter for notifications when our next recipe comes available. Thank you for reading!!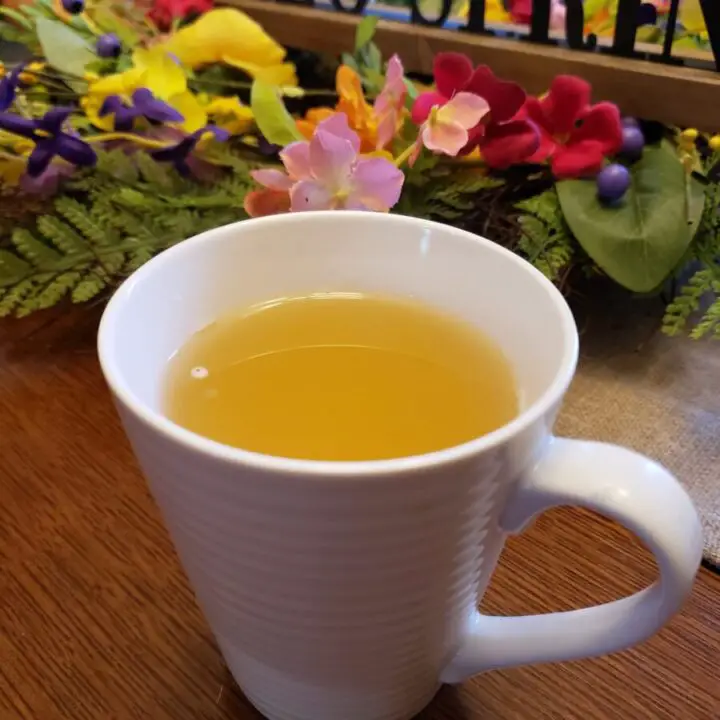 Lemon Ginger Tea
Ingredients
One 2 inch piece of Ginger
One Lemon
48 oz. Water
Honey to taste (usually 1T per mug)
Instructions
Remove the skin from the ginger and cut into small chunks
Slice lemon
Add lemon, ginger and water to a small saucepan and simmer for 10 minutes.
Ladle into mug and add honey to taste
Enjoy!
Nutrition Information:
Yield:

4
Serving Size:

1
Amount Per Serving:
Calories:

24
Total Fat:

0g
Saturated Fat:

0g
Trans Fat:

0g
Unsaturated Fat:

0g
Cholesterol:

0mg
Sodium:

15mg
Carbohydrates:

7g
Fiber:

1g
Sugar:

5g
Protein:

0g
Some of the links in this article are "affiliate links", a link with a special tracking code. This means if you click on an affiliate link and purchase the item, we will receive an affiliate commission. The price of the item is the same whether it is an affiliate link or not. Regardless, we only recommend products or services we believe will add value to our readers. By using the affiliate links, you are helping support our Website, and we genuinely appreciate your support.
Please follow and like us:
---