Popsicles: Strawberry Lemonade Popsicles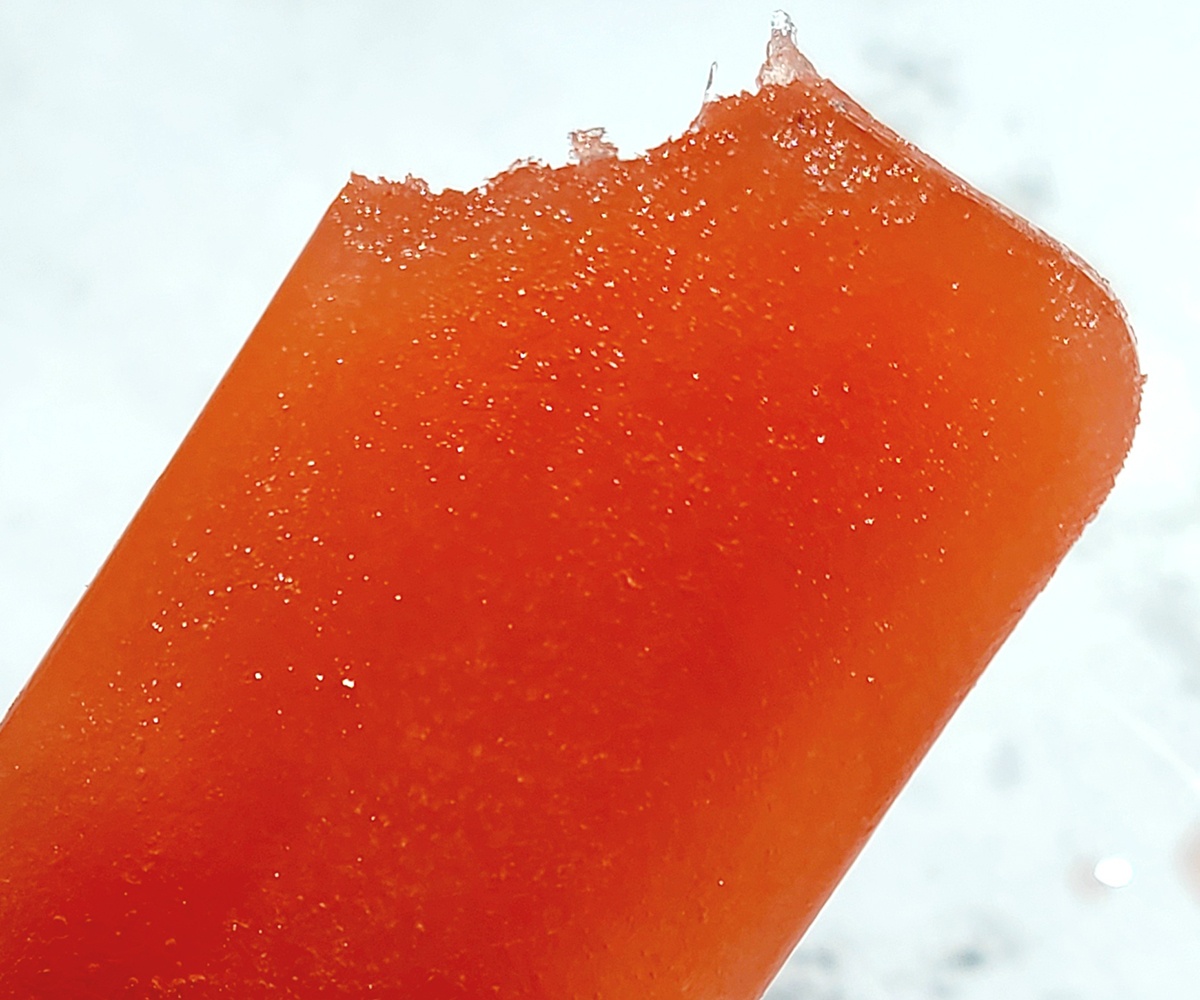 One of the joys of summer–especially as a child–are popsicles. Who doesn't love a cold and tasty treat when it is time to beat the heat? These fantastic treats are actually an extremely easy and economical way you can use leftover fruit. You can even use your favorite sweet beverage to fill the popsicle molds–or both! (Does anyone else remember the walking-pitcher inspired popsicles from the 80s?) So let's talk about how to make homemade popsicles–more specifically, how to make homemade strawberry lemonade popsicles!
Note: This post contains affiliate links and ads from Amazon and our other affiliate partners. We earn a commission from all qualifying sales. Thank you for your support as we continue to produce quality content for you!
Homemade Popsicle Flavors
They sky really is the limit on what you can do with popsicles. By combining various liquid and fruit bases, you can really come up with some fun flavors! In my case, I knew I had a ton of lemons and some strawberries that were about to go bad. So, I made some lemonade popsicles and some strawberry lemonade popsicles because I had a ton of lemons. If you don't have a ton of lemons, or don't want to juice a bunch of lemons, your favorite fresh lemonade drink is a perfect base for this recipe, just add the strawberry mixture. And since we are in the middle of summer, I am sure there will be more fun flavor combinations to come here and on our Facebook and Instagram pages…stay tuned for more inspiration!
Strawberry Lemonade Popsicle Ingredients
Lemons
Sugar
Water
Strawberries
Making Homemade Popsicles
This recipe started with making the lemonade base, then chopping the strawberries and allowing them to sit with some raw sugar on top of them for about 15 minutes. Once the sugars dissolved, it was time to start blending. I combined the strawberries and sugar mixture in the blender with about a quarter gallon of lemonade and mixed until everything was blended smooth. Then, since strawberries have tiny seeds and I wanted a smooth texture to my popsicles, I just strained the mixture through a fine mesh strainer into a large pitcher to remove any chucks and the seeds. Once the mixture was strained, I mixed in the rest of the lemonade (another quarter gallon) and poured into my popsicle mold.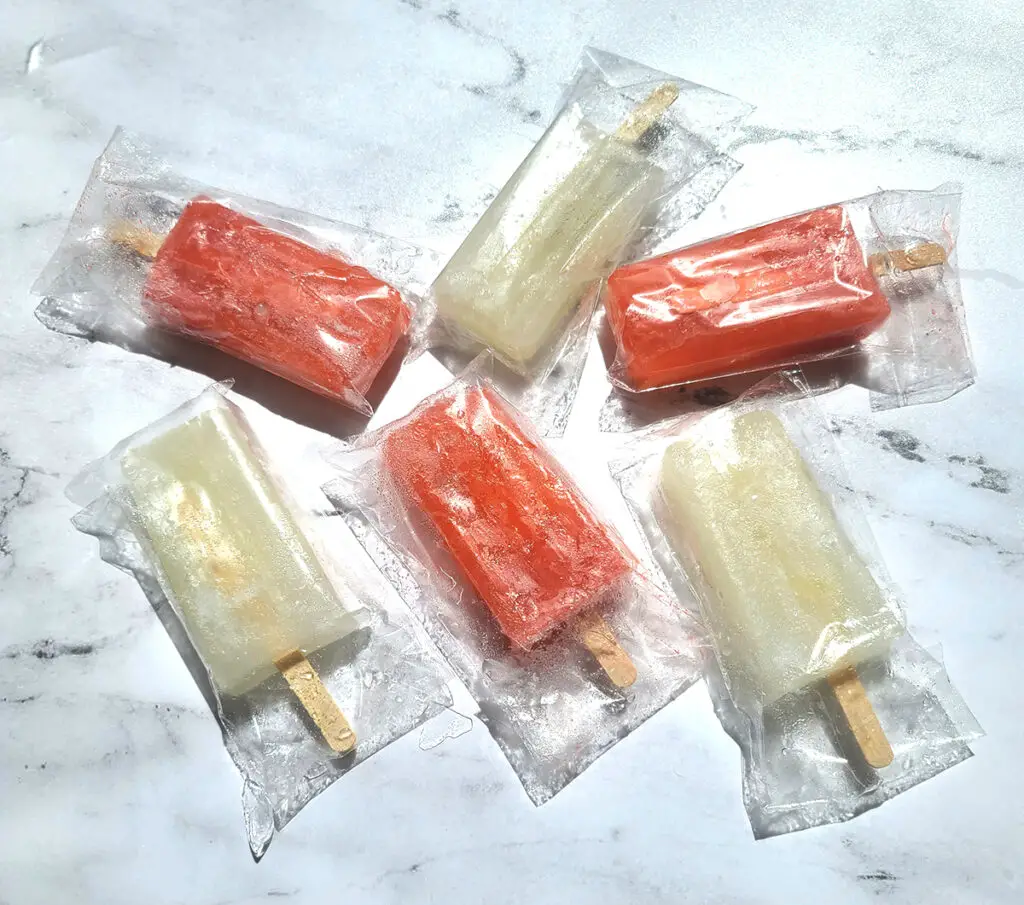 How to Freeze Popsicles
Once the mixture is in the mold, insert the popsicle sticks and it is time to freeze your treats. Typically, the process takes 6-8 hours to fully freeze your popsicles. If you blend these up the evening before, you can pop them into the freezer and dream all night of the goodness to come the next morning!
The mold I used for these popsicles is a food safe silicone mold which made releasing the popsicles very easy. It also has a great cover which you can insert the popsicle sticks through. This ensures the sticks are also straight in the popsicle. This kit also has some great popsicle bags so you can remove the popsicles from your mold, insert them into the self-adhesive bags, and waa-laa a grab-and-go snack for the family. (I have linked the kit and the bags individually below–they really are the best!!)
Tools Used
Other Great Recipes
Grilled Chicken Caprese Recipe
Want More Great Recipes?
We would love to keep in touch with you! You can always find us on Facebook or Instagram with great content there, or you can sign up for our newsletter below. Thank you for spending time with us today at Mason Jars and Me!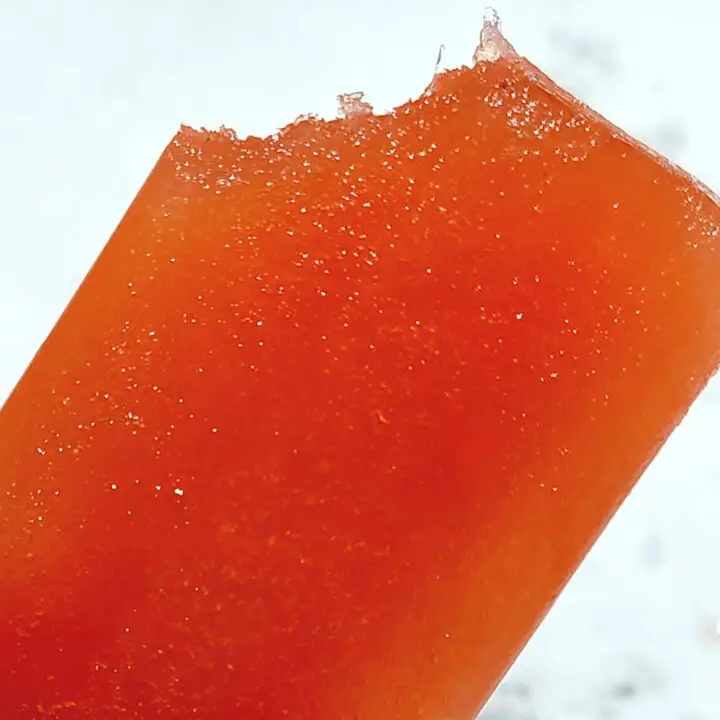 Strawberry Lemonade Popsicles
Total Time:
8 hours
35 minutes
Ready for the summer heat, these Strawberry Lemonade Popsicles are great for the whole family!
Ingredients
8 lemons, juiced
3/4 cup sugar
1 Gallon water
1 lb. strawberries, hulled
2 T. sugar
Instructions
Combine 3/4 C Sugar with 4 cups water in a saucepan. Heat and stir until the sugar has dissolved.
Allow sugar water cool to room temperature.
Pour sugar water into a pitcher, stir in lemon juice, and add another 4 cups of water.
Stir the lemonade and taste to see if it is to taste. If too sour, add sugar 1/4 C at a time and water 1 C at a time until it is to your desired taste.
Set lemonade in the refrigerator.
Combine 2T sugar with the pint of hulled strawberries and allow to sit for 5 minutes or until the sugar begins to dissolve.
Add strawberries and sugar to a blender and blend until smooth.
Strain the mixture through a fine mesh strainer and into your lemonade.
Stir the strawberry lemonade until mixed and taste. Again, add sugar and water as needed.
Once you have arrived at your desired taste, pour into popsicle molds, insert sticks, and freeze for 8 hours.
Remove popsicles from the mold, and insert into bags or enjoy!
If you have leftover strawberry lemonade, either refill the popsicle molds when emptied and refreeze, or just enjoy the lemonade!
Notes
Depending on your taste, you may need to add additional sugar or water to tailor the recipe to your taste.
Nutrition Information:
Yield:

10
Serving Size:

1
Amount Per Serving:
Calories:

99
Total Fat:

0g
Saturated Fat:

0g
Trans Fat:

0g
Unsaturated Fat:

0g
Cholesterol:

0mg
Sodium:

17mg
Carbohydrates:

27g
Fiber:

3g
Sugar:

21g
Protein:

1g
Some of the links in this article are "affiliate links", a link with a special tracking code. This means if you click on an affiliate link and purchase the item, we will receive an affiliate commission. The price of the item is the same whether it is an affiliate link or not. Regardless, we only recommend products or services we believe will add value to our readers. By using the affiliate links, you are helping support our Website, and we genuinely appreciate your support.
Please follow and like us:
---